A BRITISH INSPIRED BRAND
Born to be British and forever loyal to our customers, William Morris London takes pride in our worldwide distinctive fashion brand. Taking pleasure in designing our frames in the heart of London with the optician's desires at the forefront of our mind. We deliver world class customer service across the globe.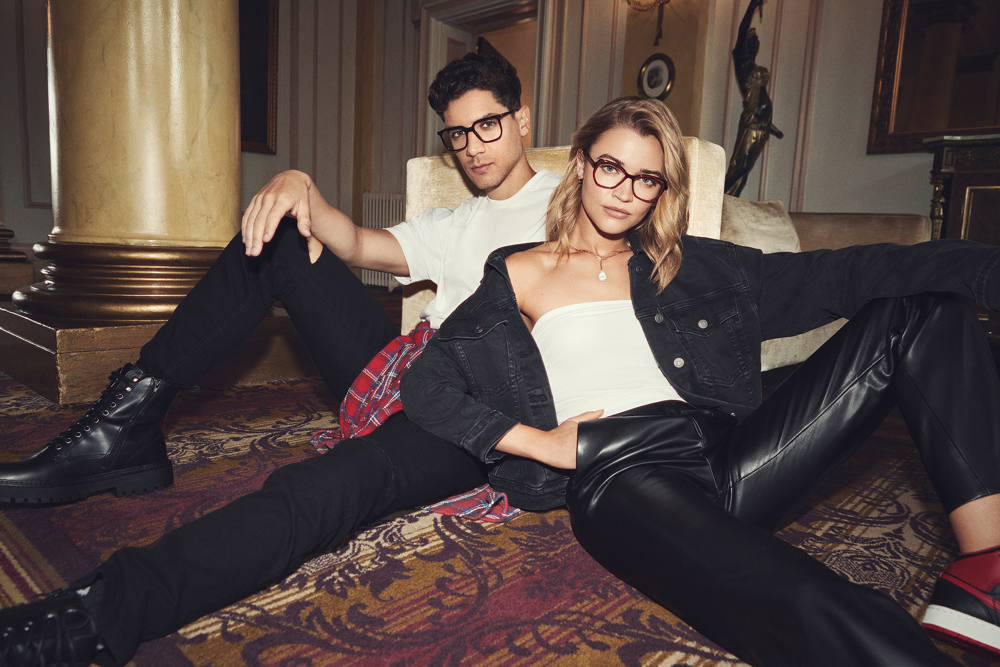 THE MAN BEHIND THE BRAND
Leading the company year on year to what is now a successful British brand, Robert William Morris continues to pledge his ideas and creativity that first launched the brand over twenty years ago.
Our Founder continues to illustrate a spirit that has helped to create our British inspired eyewear collections that are so fondly embraced today.
AROUND THE WORLD
William Morris London produces fashion on a global scale, distributing and operating in over 50 countries.
We present our British brand to over 10 international shows each year and work closely with our export partners.
OUR COLLECTIONS
We produce a range of collections that grasp today's numerous fashion markets and keep up to date the race for forever changing fashion.
Our carefully produced collections all capture the spirit of our beloved capital city.
1996
Our Creator & Founder, Robert William Morris, established William Morris London, with the inspiration to create quintessentially British eyewear designs with a creative and modern flare. Operating the business within a small office packed with frames was the starting grounds to the growth of a fundamentally British Brand.
1998
London collection was born, taking inspiration from the streets of London with punchy colours and diverse shapes and styles, this collection has undertaken an adventurous journey, from keeping up with the forever changing fashion trends with a twist on British culture to our bestselling collection in the UK.
2002
William Morris presents Black Label, a high-end premium collection, with daring styles and eccentric colour ways for those striving for a bold and luxurious look. The collection takes its direction from the runway and applies it to the styles you see today, unravelling ones alter ego and delivering high impact. The Black Label collection has diversified globally and is our bestselling collection in Europe, and very recently South Africa.
2003
Launch of Wills, a collection for young and petite faces with the aim to supply the same values the London collection delivers, but designed for a comfortable fit for those who seek smaller frames.
2007
Winner for the Ladies eyewear category at FMO Frame awards Optra Fair Birmingham.
2013
Charles Stone New York is introduced to the world. An American styled range that takes its inspiration from the streets of New York. Designed for those on a budget, Charles Stone New York boasts contemporary designs at an affordable price. Artistic, youthful, dynamic and creative, and built for those that don't follow the pack, but sets the standard themselves.
2013
Winner of the Optician Awards for Optical Supplier of the year, voted independently by our UK optical friends and partners.
2014
Located not far from the hustle and bustle of London, the heart of William Morris London situates within an old mill since 2014, now converted into the headquarters for our beloved brand; we take pride in our small office that expels big ideas.
Whether it's collaborating to compose the next campaign, formulating and designing new product launches, or supporting our customers with exceptional service, The Mill is our sacred place in which William Morris London thrives.
2016
William Morris London becomes an ambassador for the GREAT Britain campaign, inspiring the world with our Great British eyewear designs.
2018
Black Label Made in Japan. A fresh and new out-take on the premium collection, sourcing high-end raw materials such as Mazzucchelli acetate with ECO advantages, higher quality control standard and German sprung hinges.
2018
Official distributors for Moleskine eyewear in the UK.
2019
Winner for the ladies eyewear category at the IOFT 22nd Japan eyewear awards.
2019
William Morris London collaborates with the William Morris Gallery, launching an exclusive eyewear collection with the late William Morris' prints incorporated into range of 36 styles with matching cases and lens clothes. The Gallery Collection frames are carefully crafted from metal with acetate highlights, along with elegant design details that reflect the individual classic prints.
2021
Official distributors for Vulkan eyewear in the UK.
2021
Personalised Eyewear, a new opportunity for our independent opticians to create a bespoke practice branded offering for their patients.
2021
Hakim Supplier of the Year.